Regular price
$59.95
Sale price
$39.95
Unit price
per
Sale
Sold out
Struggling with embarrassing pee leaks? Living with bladder incontinence isn't just uncomfortable, it's embarrassing and degrading!
But with the DryGuard Leak-Proof Underwear, you can experience the freedom and joy of living without fear of embarrassing leaks.
The high-waisted design allows for a discreet fit and optimal protection. While the breathable, lightweight fabric ensures all-day comfort.
✨ Stay dry without discomfort.
🩸 Protect yourself against leaks and stains.
⚡️ Wear it as a regular panty or with pads/tampons.
💚 Comfortable and odor-suppressing everyday panty.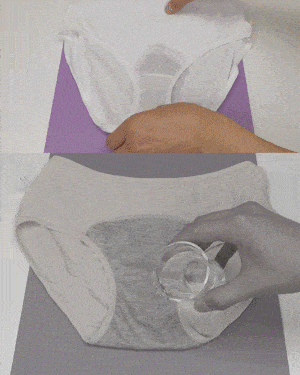 Wear This "Leak-Proof Underwear" That Prevents Pee Leaks In Public…And Put And End To Your Shame & Fear Forever
 
1 in 4 women suffers in silence from bladder incontinence. Every sneeze, laugh, or cough can lead to an embarrassing public accident.
 
Now, you can easily take back control of your life with the "DryGuard" Anti-Leak Underwear.
 
By wearing this discrete underwear, you can go about your day without:
✅ Changing pads every other hour.
✅ Constantly looking for bathrooms nearby.
✅ Taking any dangerous prescription medicine.
What Makes Our Leak-Proof Underwear So Good?
Lightweight, high-waisted underwear that keeps you dry all day long.

Never worry about chaffing around your thighs or walking around in damp underwear.

Each pair is lined with 3 layers of super-absorption padding. You won't even notice when an accident happens!
  
✅ Triple Layer Absorption - the equivalent to 2 pads or tampons.
✅ Stop Worrying About Smell - an odor-suppressing textile that keeps all your smells from spreading.
✅ Washable & Reusable - you can machine-wash them as many times as you want.
✅ Feels Like Regular Underwear - they'll never guess these panties are leak-proof.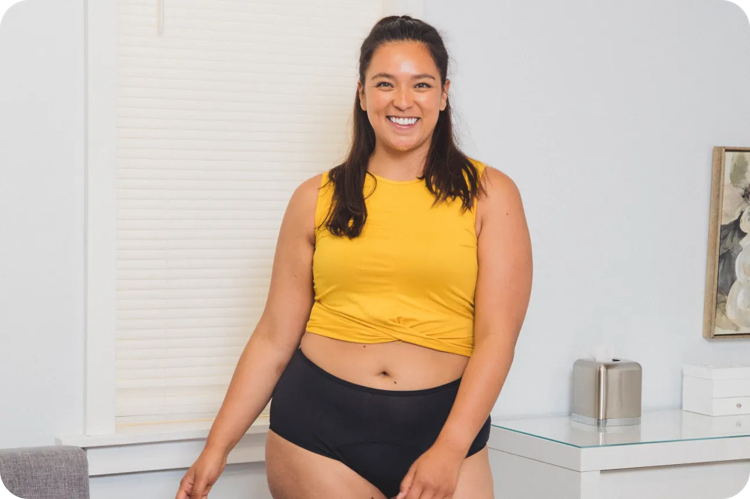 Protect yourself from leaks once and for all!
95% of Women with incontinence have stopped leaks from day 1.
94% of Women have gone back to wearing lighter clothes without stress.
90% of Women are using a maximum of one pad per day.
 
One in Four women accepts the shame of having bladder leaks daily. Protect yourself from embarrassment with these undies!
Choose Your Size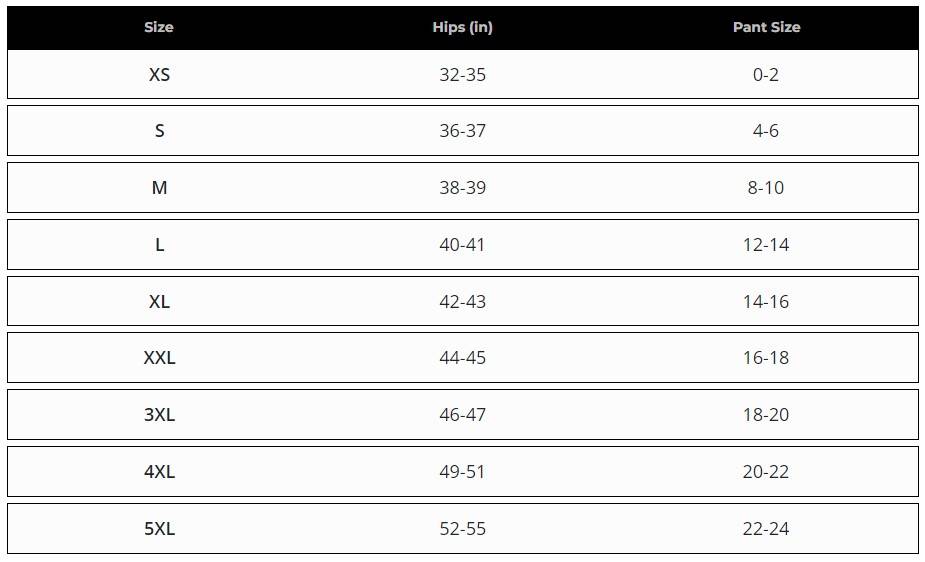 Where to measure?
Measure around the fullest part of your hips, inserting your forefinger between the tape and your hip to allow ease in fit.
Tip: For the most accurate results, measure yourself in your undergarments.
 
Between sizes?
If your measurements are in between those listed in the size chart, pick the next larger size.
Frequently Asked Questions:
 
How Long Can I Wear This Underwear For?
It depends on your incontinence. Only you can find out exactly how long they will last for your specific case. But they can last up to 8 hours.
 
How Long Is The Lifespan Of This Underwear?
The "DryGuard" Undies have the same lifespan as regular panties. Their average lifespan is 3 to 5 years, depending on use and care.
 
Can This Underwear Be Used For Sports?
Yes, many customers have tried them and have received positive comments about it. We recommend trying them first and, once you feel comfortable, try your favorite sporting activity with them.
 
Can This Underwear Be Used For Urinary Incontinence?
Yes, they can be used for urinary incontinence.
 
Can This Underwear Be Used Postpartum?
Yes, they can be used postpartum.
View full details