Regular price
$99.95
Sale price
$69.95
Unit price
per
Sale
Sold out
Struggling with sciatica or lower back pain?
Healipro™ Belt will eliminate your sciatica & lower back pain in just 2 weeks or your money back!
💖 Natural pain relief (no harsh painkillers)
👨‍⚕ Avoid expensive chiropractor bills
✨ Your own in-home physical therapist (money back in your pocket)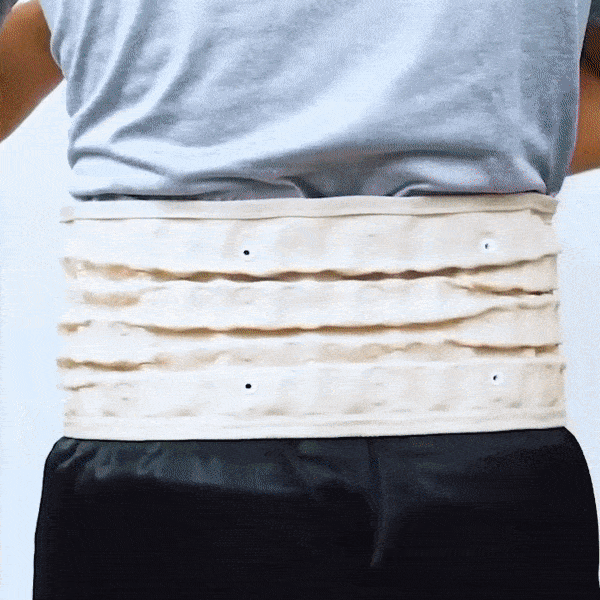 Relieve Pinched Nerves With Our Proven Method
Healipro™ has finally made a breakthrough discovery on
how to cure lower back pain
once and for all. It's a revolutionary lower back belt uses air pressure for spinal decompression to
heal lower back pain
. Improves spinal posture, and 
relieves back pain
within no time. By filling the belt with air, the belt
stretches and relaxes
the lower back. So, the damaged back discs receive the water and air required to
heal faster
.
How does it work?
Healipro
™
belt works by using gentle air pressure to lift and
support the lower back
, which can help to
reduce pressure
on the spinal discs and joints. By decompressing the lower back in this way, it can
promote healing
and reduce pain and discomfort.
Whether you're dealing with sciatica, herniated discs, or general back pain, our belt is designed to deliver relief, improve your posture, reduce pain and discomfort.


Discover the Versatility of Healipro ™ Belt
Healipro™ Belt is designed to provide effective relief for a variety of conditions that cause back pain and discomfort. It's also great for people who experience discomfort due to prolonged sitting, overweight or obesity, or physical activity.


Why Healipro ™ Belt is a Clear Choice?
Healipro™ belt provides relief for many users in minutes, at a fraction of the cost of chiropractic treatments. Plus, you can wear it anytime, anywhere - whether you're at home, at work, or on the go. Best of all, our belt has no registered side effects, so you can rest easy knowing that you're making a safe choice for your health.


What's Included in the Package?
The package provides everything you need to relieve back pain, including a high-quality 43.3-inch belt, a belt pump and an extension for a customized fit that accommodates larger sizes, and a user manual.
FAQ:
How long should I wear the Healipro Belt in a day?
To start, wear the Healipro belt for a short time as it may not instantly ease pain. Adjust the belt as per the instructions for comfort, and wear it for at least 30 minutes every day once you find the right pressure. If it feels uncomfortable, take a break and wear it again later. Don't wear it while sleeping. Most people find wearing it for 2-4 hours at a time helpful.

How long until I see relief?
Instantly! Our Healipro belt will provide instant relief from pain the first time you use it. With consistent use over a two week period you will gain benefits that last a lifetime.

Will wearing the belt weaken my muscles?
Our belt functions as a tool to support your muscles in keeping a correct posture by acting as a daily reminder for you and your muscles to keep your back straight. As your muscles grow and become stronger over time, you'll be able to maintain good posture and a balanced back.

How can I be sure it will fit me?
The Healipro belt we offer can fit waist sizes between 29 inches (75 cm) and 55 inches (140 cm). It's created to cater to a broad range of body sizes for both males and females, thanks to its ingeniously designed elastic materials and suspenders. You can personalize the belt's fit to your body, which enables you to obtain the full benefits of decompression therapy.
View full details